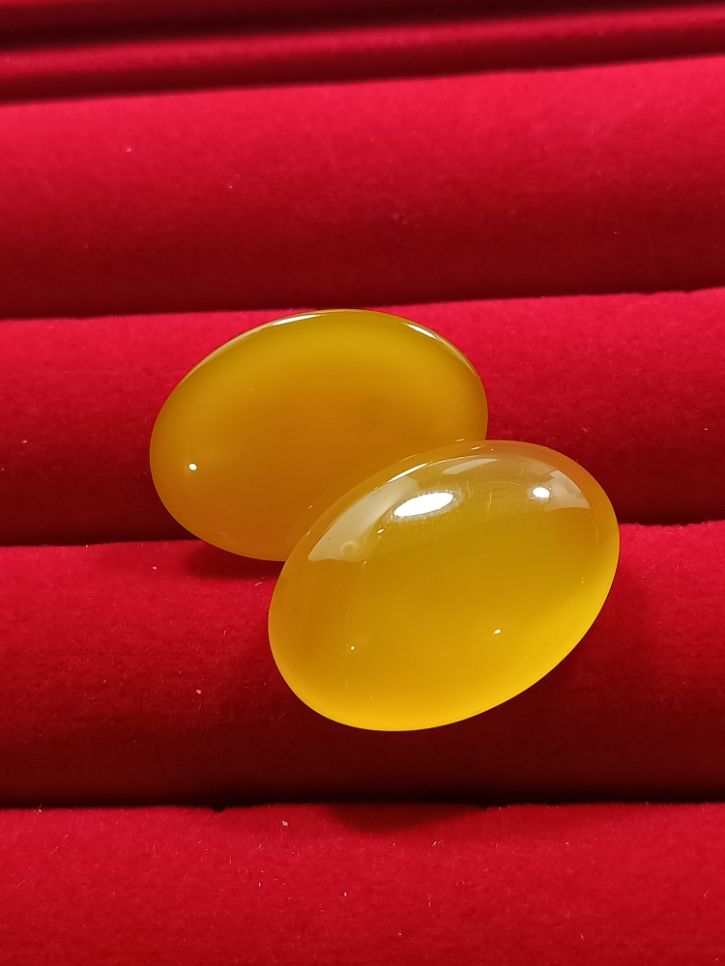 Natural Stone Yellow Agate 18*25*9mm
Yellow, the color of sunshine, hope, and happiness stands for freshness, happiness, positivity, clarity, energy, optimism, enlightenment, remembrance, intellect, honor, loyalty, and joy.
Yellow Agate is best suited for Gemini (May 21 to June 20), Virgo (August 23 to September 22) and has the additional properties of the color yellow, which include increased willpower, concentration, memory and logic.Physically, Yellow Agate may help with digestive ailments, including food allergies and slow metabolism. It is also said to aid in skin problems, such as eczema.
Specifications:
Brand Name: 

Fornasis International

Item Type: Semi-Precious Gemstone

Gemstone Type: Natural Stone Yellow Agate
Gemstone Shape: Cabochon (Cab)

Size : ±18*25*9

mm apx

Weight: 

± 5g apx
[lebe_banner style="style-14″ animate_on_scroll="lebe-wow fadeInUp" bigtitle="Men's flyde classic
outer" link="url:%23|title:BUY%20IT%20NOW||" image="65″ banner_custom_id="lebe_custom_css_629674458″ responsive_js_composer_custom_id="responsive_js_composer_custom_css_1747938024″ desc="The suit jacket is considered the most versatile, timeless and elegant garment in a man's wardrobe. A suit jacket is essential for your more formal occasions, offering a smart style for your more informal events."]